Posts for: January, 2017
By Oldest City Family Dentistry
January 18, 2017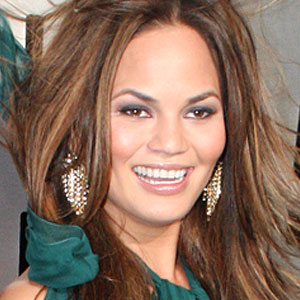 It might seem that supermodels have a fairly easy life — except for the fact that they are expected to look perfect whenever they're in front of a camera. Sometimes that's easy — but other times, it can be pretty difficult. Just ask Chrissy Teigen: Recently, she was in Bangkok, Thailand, filming a restaurant scene for the TV travel series The Getaway, when some temporary restorations (bonding) on her teeth ended up in her food.
As she recounted in an interview, "I was… like, 'Oh my god, is my tooth going to fall out on camera?' This is going to be horrible." Yet despite the mishap, Teigen managed to finish the scene — and to keep looking flawless. What caused her dental dilemma? "I had chipped my front tooth so I had temporaries in," she explained. "I'm a grinder. I grind like crazy at night time. I had temporary teeth in that I actually ground off on the flight to Thailand."
Like stress, teeth grinding is a problem that can affect anyone, supermodel or not. In fact, the two conditions are often related. Sometimes, the habit of bruxism (teeth clenching and grinding) occurs during the day, when you're trying to cope with a stressful situation. Other times, it can occur at night — even while you're asleep, so you retain no memory of it in the morning. Either way, it's a behavior that can seriously damage your teeth.
When teeth are constantly subjected to the extreme forces produced by clenching and grinding, their hard outer covering (enamel) can quickly start to wear away. In time, teeth can become chipped, worn down — even loose! Any dental work on those teeth, such as fillings, bonded areas and crowns, may also be damaged, start to crumble or fall out. Your teeth may become extremely sensitive to hot and cold because of the lack of sufficient enamel. Bruxism can also result in headaches and jaw pain, due in part to the stress placed on muscles of the jaw and face.
You may not be aware of your own teeth-grinding behavior — but if you notice these symptoms, you might have a grinding problem. Likewise, after your routine dental exam, we may alert you to the possibility that you're a "bruxer." So what can you do about teeth clenching and grinding?
We can suggest a number of treatments, ranging from lifestyle changes to dental appliances or procedures. Becoming aware of the behavior is a good first step; in some cases, that may be all that's needed to start controlling the habit. Finding healthy ways to relieve stress — meditation, relaxation, a warm bath and a soothing environment — may also help. If nighttime grinding keeps occurring, an "occlusal guard" (nightguard) may be recommended. This comfortable device is worn in the mouth at night, to protect teeth from damage. If a minor bite problem exists, it can sometimes be remedied with a simple procedure; in more complex situations, orthodontic work might be recommended.
Teeth grinding at night can damage your smile — but you don't have to take it lying down! If you have questions about bruxism, please contact us or schedule an appointment for a consultation. You can learn more by reading the Dear Doctor magazine articles "Stress & Tooth Habits" and "When Children Grind Their Teeth."
By Oldest City Family Dentistry
January 03, 2017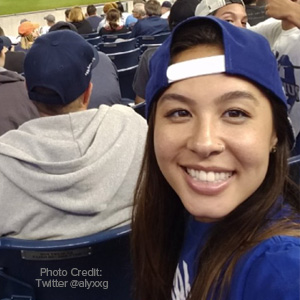 When your favorite baseball team wins, it's hard not to get excited — especially if you're right there in the stadium. It's even better when a player tosses the ball to fans. But sometimes, in the heat of the moment, things can go awry.
That's what happened during a recent game at New York's Yankee Stadium. After catching the ball that ended the game in an 8-2 Dodgers win, Los Angeles outfielder Yasiel Puig tossed it into a cheering crowd of supporters. "I saw it coming at me and I remember thinking, 'I don't have a glove to catch this ball,'" Dodgers fan Alyssa Gerharter told the New York Daily News. "I felt it hit me and I could feel immediately with my tongue there's a hole. And I looked down at my hand and saw there's a tooth in my hand."
Ouch. Just like that, one fan's dream became… a not-so-good dream. But fortunately for the 25-year-old software engineer, things went uphill from there. Ushers quickly escorted her into a first-aid room at the stadium. She was then rushed to a nearby hospital, where the upper front tooth was re-inserted into her jaw. After a follow-up appointment at her dentist's office the next day, Gerharter said she remains hopeful the re-inserted tooth will fuse with the bone, and won't require replacement.
We hope so too. And in fact, she has as good a chance of a successful outcome as anyone, because she did everything right. If you're not sure what to do about a knocked-out tooth, here are the basics:
locate the tooth, handle it carefully (don't touch the root surface), and if possible gently clean it with water
try to open the person's mouth and find the place where the tooth came from
carefully re-insert the tooth in its socket if possible, making sure it is facing the right way
hold the tooth in place with a soft cloth as you rush to the dental office or the nearest urgent care facility
if it can't be replaced in its socket, place the tooth in a special preservative solution or milk, or have the person hold it between the cheek and gum (making sure they won't swallow it) — and then seek immediate care at the dental office
follow up at the dental office as recommended
In general, the quicker you perform these steps, the more likely it is that the tooth can be preserved. How quick is quick? The best outcomes are expected when re-implantation occurs in no more than five minutes. So if you're in this situation, don't wait: get (or give) appropriate first aid right away — it just might save a tooth!
If you would like more information about what to do in a dental emergency, contact us or schedule an appointment for a consultation. You can learn more the Dear Doctor articles "Knocked Out Tooth," and "The Field-Side Guide to Dental Injuries."