Posts for: March, 2018
By Oldest City Family Dentistry
March 16, 2018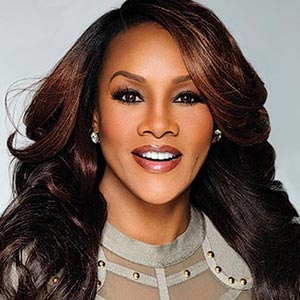 What's an actor's most important feature? According to Vivica A. Fox, whose most recent big-screen role was in Independence Day: Resurgence, it's what you see right up front.
"On screen, your smile and your eyes are the most inviting things that bring the audience in" she said. "Especially if you play the hot chick."
But like lots of people, Vivica reached a point where she felt her smile needed a little help in order to look its best. That's when she turned to a popular cosmetic dental treatment.
"I got veneers years ago," Ms. Fox told Dear Doctor magazine in a recent interview, "just because I had some gapping that probably only I noticed."
What exactly are dental veneers? Essentially, they are thin shells of lustrous porcelain that are permanently attached to the front surfaces of the teeth. Tough, lifelike and stain-resistant, they can cover up a number of defects in your smile — including stains, chips, cracks, and even minor spacing irregularities like the ones Vivica had.
Veneers have become the treatment of choice for Hollywood celebs — and lots of regular folks too — for many reasons. Unlike some treatments that can take many months, it takes just a few appointments to have veneers placed on your teeth. Because they are custom made just for you, they allow you to decide how bright you want your smile to be: anywhere from a natural pearly hue to a brilliant "Hollywood white." Best of all, they are easy to maintain, and can last for many years with only routine care.
To place traditional veneers, it's necessary to prepare the tooth by removing a small amount (a millimeter or two) of its enamel surface. This keeps it from feeling too big — but it also means the treatment can't be reversed, so once you get veneers, you'll always have them. In certain situations, "no-prep" or minimal-prep veneers, which require little or no removal of tooth enamel, may be an option for some people.
Veneers aren't the only way to create a better smile: Teeth whitening, crowns or orthodontic work may also be an alternative. But for many, veneers are the preferred option. What does Vivica think of hers?
"I love my veneers!" she declared, noting that they have held up well for over a decade.
For more information about veneers, please contact us or schedule an appointment for a consultation.
By Oldest City Family Dentistry
March 01, 2018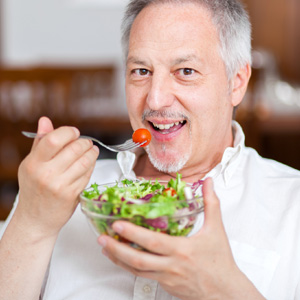 One of the most popular subjects in books, magazines and social media is food — the things we should or should not eat (or at least not too much). While losing weight is a popular focus, it's only one part of the whole — a balanced diet that supplies the nutrients we need to be healthy.
What you eat can also make a difference in your oral health. Here are 4 changes you should make to your dietary habits to cut down on the risk of dental disease.
Adopt a nutritionally sound diet plan. When we say diet, we're not talking about the latest weight-loss sensation — we mean a planned way of eating for life. For most people, that's a balanced diet of fresh fruits and vegetables, protein and dairy. Your teeth and gums have the best chance of remaining strong and healthy with a nutrient-rich diet.
Manage your sugar intake. Sugar and similar carbohydrates are a rich food source for bacteria that cause dental disease. It's important then that you keep your sugar consumption within limits: don't eat more than six teaspoons of processed sugar a day (or three for a child); avoid sugary snacks between meals; and try to satisfy your sweet tooth with the natural sugars found in fresh fruits and vegetables.
Cut back on acidic beverages. Sodas, juices, sports and energy drinks are all the rage. They're also high in acid, which at chronic levels can soften and erode tooth enamel. So, try to drink them only at meal times and avoid sipping on them over long periods. And, if you're hydrating yourself after moderate work or exercise, try nature's perfect hydrator — water.
Avoid eating before bedtime. A good portion of the acid in our mouths after we eat can be neutralized by saliva. As we sleep, though, our saliva flow slows down and doesn't have the same buffering power as it does during the day. So, try not to eat as least an hour before you turn in for the night, especially foods with added sugar.
If you would like more information on nutrition and oral health, please contact us or schedule an appointment for a consultation. You can also learn more about this topic by reading the Dear Doctor magazine article "Nutrition & Oral Health."