Posts for: April, 2019
By Oldest City Family Dentistry
April 20, 2019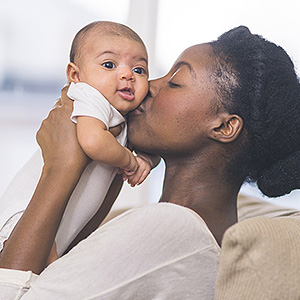 The American Academy of Pediatrics and other healthcare organizations recommend breastfeeding as the best means for infant feeding. While bottle feeding can supply the nutrition necessary for a baby's healthy development, breastfeeding also provides emotional benefits for both baby and mother.
But there might be an obstacle in a baby's mouth that prevents them from getting a good seal on the mother's breast nipple—a small band of tissue called a frenum. This term describes any tissue that connects a soft part of the mouth like the upper lip or tongue to a more rigid structure like the gums or the floor of the mouth, respectively.
Although a normal part of anatomy, frenums that are too short, thick or inelastic can restrict a baby's lip or tongue movement and prevent an adequate seal while nursing. The baby may adjust by chewing rather than sucking on the nipple. Besides a painful experience for the mother, the baby may still not receive an adequate flow of breast milk.
Bottle-feeding is an option since it may be easier for a baby with abnormal frenums to negotiate during nursing. But the problem might also be alleviated with a minor surgical procedure to snip the frenum tissue and allow more freedom of movement.
Often performed in the office, we would first numb the frenum and surrounding area with a topical anesthetic, sometimes accompanied by injection into the frenum if it's abnormally thick. After the numbing takes effect, we gently expose the tissue and cut it with either surgical scissors or a laser, the latter of which may involve less bleeding and discomfort. The baby should be able to nurse right away.
If you wait later to undergo the procedure, the baby may already have developed compensation habits while nursing. It may then be necessary for a lactation consultant to help you and your baby "re-learn" normal nursing behavior. It's much easier, therefore, to attempt this procedure earlier rather than later to avoid extensive re-training.
While there's little risk, frenum procedures are still minor surgery. You should, therefore, discuss your options completely with your dental provider. Treating an abnormal frenum, though, could be the best way to realize the full benefits of breastfeeding.
If you would like more information on treating tongue or lip ties, please contact us or schedule an appointment for a consultation.
By Oldest City Family Dentistry
April 10, 2019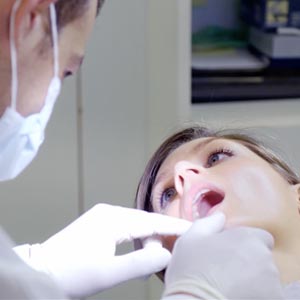 This month marks the 20th annual observance of Oral Cancer Awareness Month. Last year, over 50,000 people in the US were diagnosed with oral cancer, and over 10,000 people died from the disease. The 5-year survival rate for oral cancer is only around 57%, making it more deadly than many other types of cancer. But if oral cancer is caught and treated early, the 5-year survival rate jumps to over 80%. This is one reason why regular dental checkups are so important—we can be your best ally in detecting oral cancer in its early stages.
Oral cancer is particularly dangerous because it often develops without pain or obvious symptoms. Early detection greatly improves the chances of successful treatment, but signs of the disease frequently go unnoticed until the cancer is advanced. Fortunately, dentists and dental hygienists are trained to recognize signs of oral cancer in the early stages, when it is most treatable. Oral cancer can appear on any surface of the mouth and throat, with the tongue being the most common site, particularly along the sides, followed by the floor of the mouth. As part of a regular dental exam, we examine these surfaces for even subtle signs of the disease.
Screenings performed at the dental office are the best way to detect oral cancer, but between dental visits it's a good idea to check your own mouth for any of the following: white or red patches, lumps, hard spots, spots that bleed easily or sores that don't heal. Let us know if any of these symptoms don't go away on their own within two or three weeks.
Using tobacco in any form is a major risk factor for oral cancer, especially in combination with alcohol consumption. Although the majority of people diagnosed with oral cancer are over age 55, the fastest growing segment of new diagnoses are among young people due to the rise in cases of sexually transmitted human papillomavirus (HPV) in young adults.
A routine dental visit can do much more than preventing and treating tooth decay and gum disease—it might even save your life! If you have questions about oral cancer or are concerned about possible symptoms, call us as soon as possible to schedule an appointment for a consultation.